Special Projects
Riverfront Commons
Riverfront Commons is a three phase project to construct a pedestrian walking/biking trail along the shoreline of the Ohio River in Dayton.  This trial is part of a much larger project of over 11 miles of river trails that will connect all 5 river communities in Northern Kentucky.  Construction is complete on Phase I and we are currently in the design step of Phase II with expected construction in 2021.
Northern Kentucky Riverfront Commons Project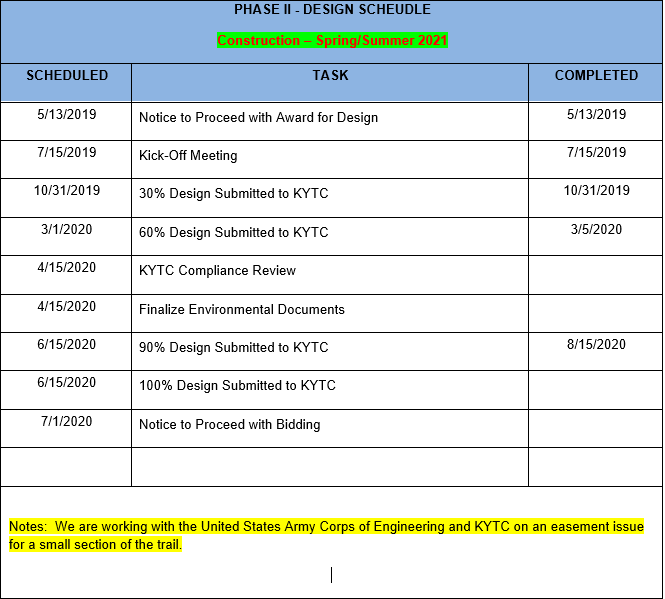 Sidewalk Additions/Enhancements
Another project is a sidewalk enhancement initiative that will focus on implementing new sidewalks on Dayton Pike and Belmont road and then enhancing the sidewalks along the 500 and 600 block of Sixth Avenue in the City's Central Business District.  This project will allow for better pedestrian connectivity and with future planning will link our downtown district with Ft. Thomas.  This project is in the Right-of-Way Phase and we expect construction in the Spring/Summer of 2021. The plans for this project are below.
2019 Sidewalk Enhancement Project – Final Design