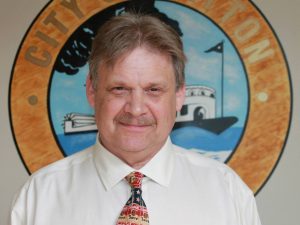 It is with a heavy heart the city has learned of the passing of Former Mayor, Ken Rankle, and the City would like to extend its deepest condolences and prayers to his family during this difficult time.
Ken served the City of Dayton, Kentucky for 16 years, which consisted of 2 terms on City Council and 3 consecutive terms as Mayor, making him one of the longest serving Mayor's in Dayton history.  Ken oversaw extensive development progress within the city during his tenure as Mayor, including the Riverpointe and Grant Park housing developments and the inception of the Manhattan Harbour development project.  For the first time in almost 60 years, Ken eliminated all bonded and credit debt and amassed a financial surplus that continues to keep the City of Dayton strong.  His work with the Northern Kentucky Home Consortium, Campbell County Kentucky Democratic Committee, Southbank Partners, Northern Kentucky Mayors Organization and the Municipal Government League continues to pay dividends to the City of Dayton.
His greatest joy, however, was his family.  He is survived by his wife Susan, and children Ashley, Allison, and Adam, as well has his four grandsons, Jameson, Jackson, Abel and Ashton.
City of Dayton